WebLOAD 10.3.1 was recently released and I am happy to share with you some of the most important new features.
WebLOAD 10.3.1 brings new integrations, first to New Relic. In addition to Dynatrace and AppDynamics integration, New Relic can feed WebLOAD statistics, and you can see New Relic performance measures as part of WebLOAD measurements.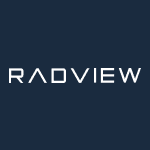 When it comes to functional testing tools, WebLOAD 10.3.1 now supports Ranorex and Original Software's Test Drive – in addition to Selenium, which was added in WebLOAD 10.3. Integrating these tools with WebLOAD means you can invoke tools which invoke a "real browser" and execute real functional testing during your load testing, reuse your investment in functional testing scenarios, and measure the browser activity during the load test.
WebLOAD 10.3.1 is packed with many new features. One of my favorites is the ability to freeze and unfreeze a test. Freezing a test during execution, in many cases, gives you the opportunity to fix something that you find without stopping the test and starting it from scratch. You can freeze with the current load, fix something, verify that it is working properly and continue to test from that specific point. This will save WebLOAD users a lot of time!
Make the most of WebLOAD 10.3.1's new integrations and features. Happy load testing!
See more posts: