Geektime, the well known startup and technology publication, has just named RadView one of Israel's best software development startups. The article lists 15 startups that make Israel a software development and computer engineering powerhouse.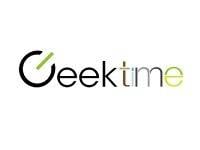 The article states that Israel has the world's largest per capita of engineers in the world. Mix that with our Startup Nation culture and what do you get? You get RadView and dozens of other quality software startups.
An obvious theme in the Geektime article is agility and testing. The two go hand in hand. Testing is key for companies to remain agile. Agility isn't just for high tech companies. Universities and ecommerce sites must remain agile if they want to grow. Companies such as GoDaddy, Deutsche Telekom, AVG, and Symantec rely on RadView for agility. Performance testing is a key component of the agile movement. Plan ahead before your surge in traffic – and solve problems before they surface.
Banks, for example, need to be more agile than ever – mobile apps and online banking are a huge part of our economy. Customer facing banking apps and websites must be agile 24/7. Morningstar relies on RadView – just as investors rely on Morningstar – to be live and fast around the clock.
The same goes for retail. Can you imagine what would happen if Ebay or Priceline went down?
Powerful software is a vital part of our economy. You don't see it in front of you at the bank or store, but without it, things you take for granted wouldn't work. Kudos to Geektime for a great article!
See more posts: